Thai Massage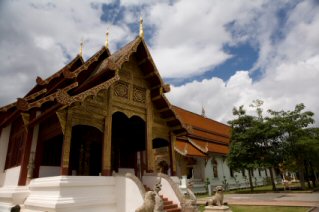 A complete Thai massage incorporates a traditional combination of acupressure, energy meridian work, and yoga-like stretching. Thai massage is different from many Western forms of massage in that it is more energizing and rigorous, there is no oil used, the therapist uses a padded mat on the floor (instead of a massage table), and that the client remains completely clothed throughout the session. Thai massage is also called Thai yoga massage, because the therapist uses his or her hands, knees, legs, and feet to move you into a series of yoga-like stretches. Many people say Thai massage is like doing yoga without any work.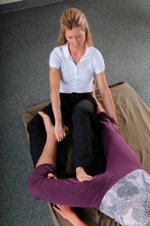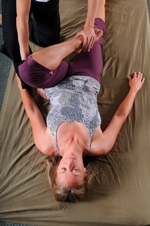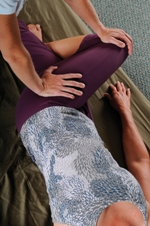 Massage therapists work to improve the circulation of blood through the body and to
speed the removal of metabolic waste products from muscles. Their skilled kneading
increases the flexibility of muscles, ligaments, and other soft tissues. Some people visit
a massage therapist to relieve pain or to warm up before a sporting event. Others want
to relax and reduce stress.
Many people find that Thai massage has the following benefits:
relaxes
reduces stress
improves circulation
increases energy
increases flexibility
improves range of motion
centers the mind and body
Pricing:
$85 for a 90-minute session
Note: Sessions can go as long as 1 hr 45 min. Please allow yourself 2 hours so you are not rushed after the session.
Ask about pre-paid multiple session discounts.
Gift certificates available.
For more information or to schedule a session contact Michelle at
michelle@healandrelax.com or 360-263-1306.
For Appointment Days & Hours:
click here